Hey there! Welcome to JetSetting Fools! You will find our best travel tips for destinations worldwide. Some of the links on this site are Affiliate Links and if you use them to make a purchase, we may earn a small commission. For more information, read our Disclosure Policy.
---
London is one of the most visited cities in the world – and it's easy to understand why. The city is both historic and modern, it is home to royalty and celebrities and it's packed with iconic sights, museums, palaces and parks. Unfortunately, the high price of sightseeing in London can quickly add up – with some entrance fees costing upwards of $30 USD per person. Budget travelers might fear a visit to London will break the bank, but we haven't found that to be the case. In our 3-Day London Itinerary on a Budget, we focus on seeing the sights in London via self-guided walking tours and taking advantage of the many free attractions the city has on offer.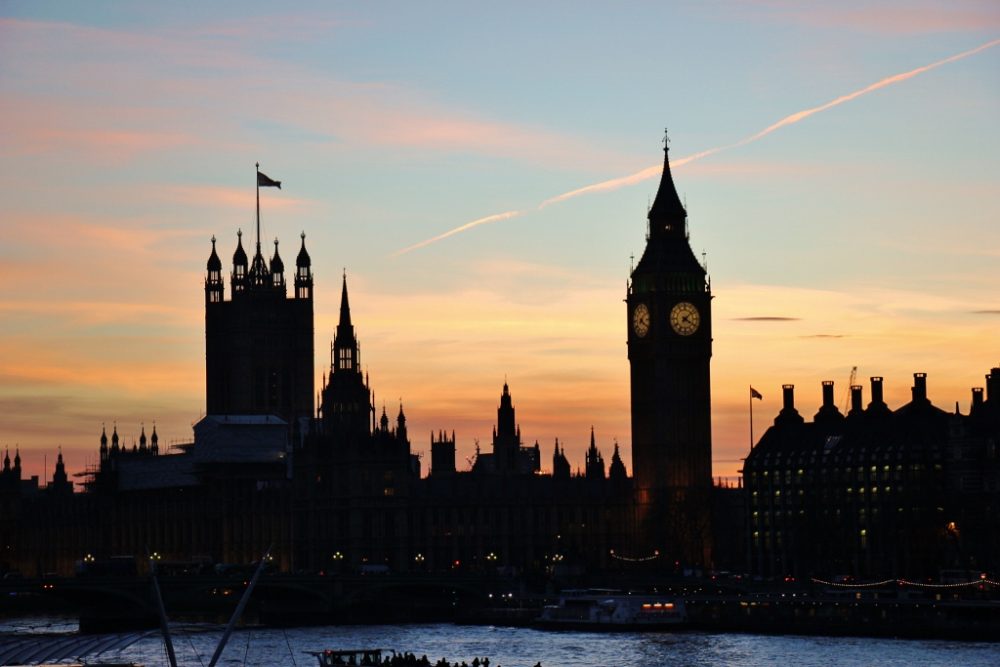 About our 3-Day London Itinerary on a Budget
Sights are listed in order, as to be seen on a self-guided walking tour. There is a link to a map for each day's sightseeing adventures.
Each sight listed is linked to more information about the sight, so that you can read about the history or highlights.
If there is a charge to visit a sight, it is indicated. In an effort to keep our budget in check, we were content seeing many of the ticketed sights from the outside. For discounts, consider the National Rail Pass 2-for-1 vouchers or a city sightseeing pass (information for both below). Note: If it is not indicated whether a sight requires a ticket or is free, it is public space.
We have packed our 3-Day London Itinerary on a Budget to the brim! It is possible to see each day's activities in one day; however, timing will vary based on your walking pace and how long each sight holds your interest. Be aware of opening and closing times and daily events (like Changing of the Guard) and adjust according to your schedule and preference.
3-Day London Itinerary on a Budget
Day One:
Spend the day walking through London's best-known borough, Westminster. In the evening, wander into Chinatown before ending the day window shopping in the area of Piccadilly Circus and Regent Street.
MAP: A link to Google Maps Day 1 of our 3-Day London Itinerary on a Budget
Day 2
Start the day at the British Museum and then stroll the market in Covent Garden before exploring London's Southbank. Get elevated and view the city from 3 viewpoints – south of the river, north of the river and over the river. End the day at a classic pub or with a budget picnic along the riverside.
MAP: A link to Google Maps Day 2 of our 3-Day London Itinerary on a Budget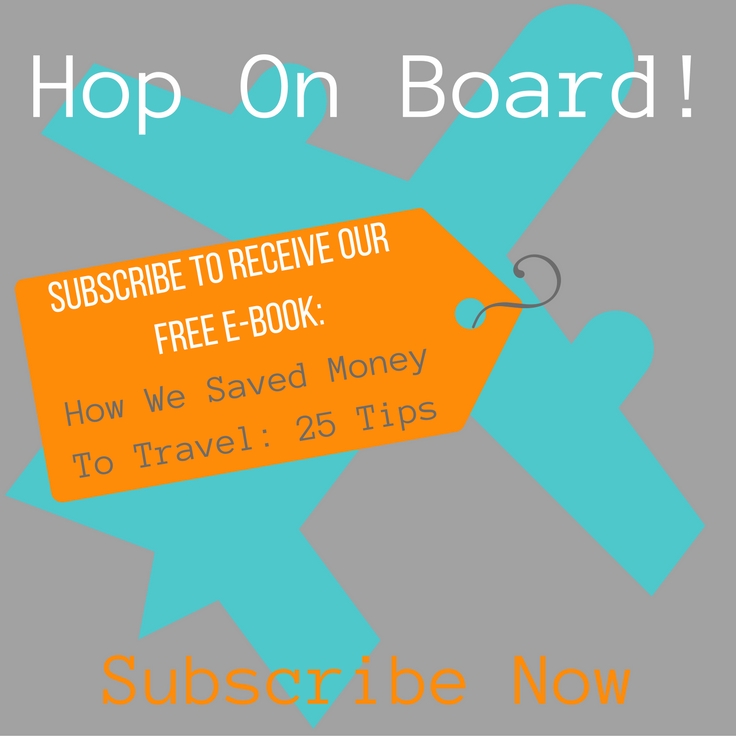 Day 3
Leave the London city center and take a river boat to Greenwich. Discover the sights of Greenwich then head north across the river to Canary Wharf. Make your way back to the city center and hop on a classic, red double-decker bus to Kensington Palace. Walk Kensington Gardens and Hyde Park back toward the city.
MAP: A link to Google Maps Day 3 of our 3-Day London Itinerary on a Budget (Note: This map does not show the suggested route, but does correctly label the sights)
Tips for our 3-Day London Itinerary on a Budget
Budget Tips for Eating in London
The cost of eating at restaurants in London can add up in a hurry. The cheapest pub meals cost about $15 USD and it's only slightly less for a sit-down meal in Chinatown (and that's without purchasing any alcoholic beverages).
Our best budget tip for eating in London is to stop into one of the local grocery stores (Sainsbury's locations and Tesco locations) and purchase portable meals – like meat, cheese and bread for sandwiches and apples or oranges – that you can carry with you and eat when you find an ideal picnic spot (of which London has many!). At Tesco, they also offer a £3 Meal Deal ($4.25 USD), which gets you a sandwich/pasta, snack/chips and a bottled drink. All of the options are not in one place, so look for the price tags that indicate the Meal Deal.
City Sightseeing Passes
In our 3-Day London Itinerary on a Budget, we focus on seeing many of London's most famous sights from the outside via a self-guided walking tour. However, if seeing the inside of the sights is a must for you, using a pass can save money. Two popular London sightseeing passes are The London Pass and the London iVenture Card. Another option for discounted admission into London's attractions are the 2-for-1 deals with the National Rail Pass– but it's only a benefit if traveling in pairs and if you are planning on using public transportation on a daily basis. Determine which London sights and attractions are at the top of your list and then compare the passes to find one that best suits you and your budget.
Foul Weather Budget Alternatives
London has a reputation for being a rainy-weather city, but there are actually only about 100 rainy days a year. However, if your time in the city coincides with rain (or snow…or sleet!), consider these options to stay dry. And, just in case, carry a travel umbrella!
Sightsee by Public Bus:

London Bus Routes 9, 11 and 24 pass some of London's best sights. (See below for more info on London public transportation.)

British Library (Entry is free)
London Public Transportation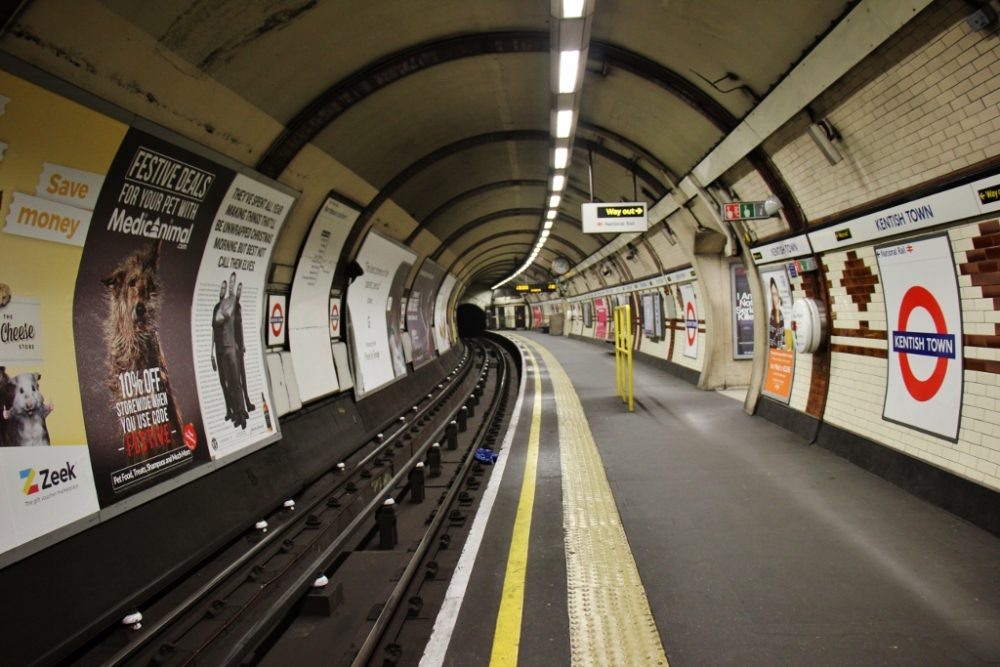 London public transportation is clean and efficient – but it can also be expensive. However, there are many ways to take public transportation and keep your budget in check. For example, buses (only £1.50 per ride) are cheaper than the Tube, but usually take longer. There are Travelcards and Daily Caps – both of which can save money depending on how often you will be using public transportation. The key to saving is to do a little research before heading to London to determine which method of transportation will be the most cost effective for your trip.
Prices for Tube vs Bus – and Daily Caps
National Rail Pass (for transport on London's Tube and bus routes – and 2-for-1 Passes)
An alternative to taking public transportation is the Big Bus London, which makes stops at all the top tourist spots in the city!
Getting To and From London
Our preferred method of getting anywhere is by flying (we are JetSetting Fools, after all!) and London has several airports (the three major airports being Heathrow, Gatwick and London City). We start our search for the best deals on airline tickets on Skyscanner or Flight Hub.
For low-cost city-to-city travel within Europe, we rely on buses. Or preferred bus company is FlixBus – as it is economical, clean and comfortable with on-board wifi, seat-back entertainment, refreshments and a toilet.
We aren't keen on driving abroad, but renting a car can often save time and money (especially when traveling with more than two people) – and it allows for greater discovery.

Where To Stay
During our visit to London, we stayed in this awesome Airbnb Apartment. (Not already a member of Airbnb? Use this link to create an account and save money on your first stay!) We have found that staying in apartments is often less expensive than hotel rooms – with the added benefit of a kitchen and, often, more space. London holiday apartments can also be searched on FlipKey (which is part of TripAdvisor) or VRBO – Vacation Rentals By Owner.
However, for those who prefer staying in traditional accommodations, but still on a budget, there are many London hotels to choose from in – or close to – the city center…just not many budget options. Perhaps consider bidding on a hotel room on Priceline for a better rate.
Budget travelers can search for London Hostels – like these top-rated hostels (based on guest reviews!): Park Villa Boutique Hostel, Wombats City Hostel and Astor Hyde Park Hostel. For a true bargain – and a unique experience – search for hosts on Couchsurfing, where travelers stay with locals for free.
Before You Go
Want more travel planning tips? Head over to our Travel Planning page for our complete packing list and other travel resources!
More London Itineraries and Things To Do
Like what you're reading? Join the journey!
Subscribe to JetSetting Fools and get new blog posts and our quarterly newsletter direct to your inbox:

We want to know: Have you visited London on a budget? What would you add to our 3-Day London Itinerary on a Budget? Tell us in the comments!
Pin it! See all of our travel pins on our JetSetting Fools Pinterest Board.