Hey there! Welcome to JetSetting Fools! You will find our best travel tips for destinations worldwide. Some of the links on this site are Affiliate Links and if you use them to make a purchase, we may earn a small commission. For more information, read our Disclosure Policy.
---
Although we've appreciated the scenic viewpoints from the top of Mount Srd, we've also been captivated by the historic charms within the old walled city of Dubrovnik, Croatia. Exploring the steep alleys is like walking climbing stairs back in time (if you can ignore all the wires, satellites and air conditioners). However, a stroll down the Stradun from the Pile Gate to the bell tower is done on level ground, passing some of the best Dubrovnik sights along the way.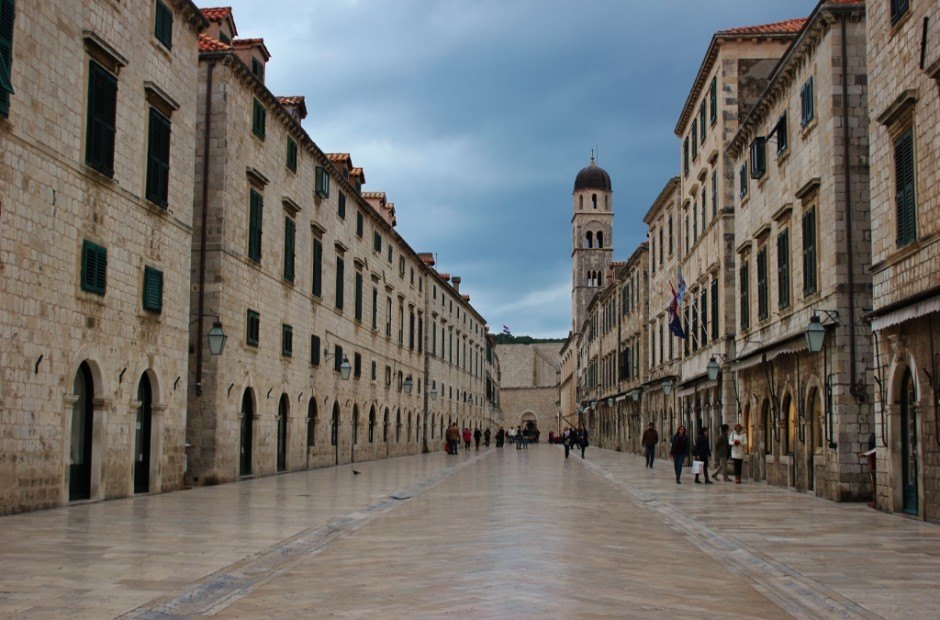 Dubrovnik History
The city of Dubrovnik evolved from a maritime past, with different theories as to when the area was first inhabited. It is certain, however, that it thrived in the 14th and 15th centuries due to its merchant trade and natural resources. In 1667, a massive earthquake, followed by fires, damaged much of the city, but it was reconstructed in the architectural style we see today.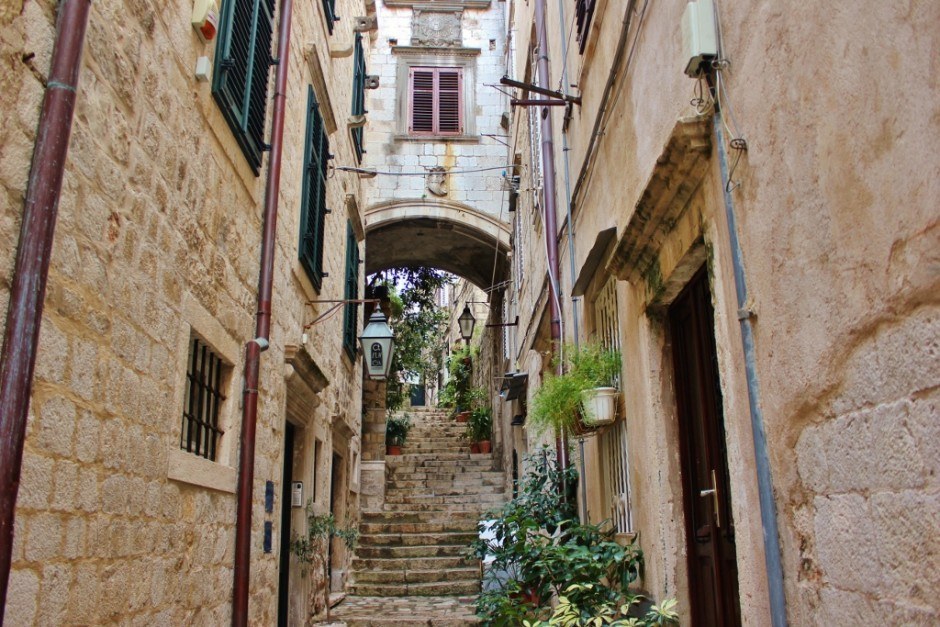 Dubrovnik has long had two great protectors: The fortified city walls and St. Blaise. The preserved city walls were built between the 12th and 17th centuries. A total of 1.2 miles of continuous stone walls surround the city, with some sections as high as 82 feet. St. Blaise has been said to protect the city since 971, when he appeared and warned a priest of an impending Venetian attack. The priest alerted the authorities, which resulted in securing and thus, saving, the city. Statues of St. Blaise with a long beard carrying a staff in one hand and the city of Dubrovnik in the other can be found throughout the city.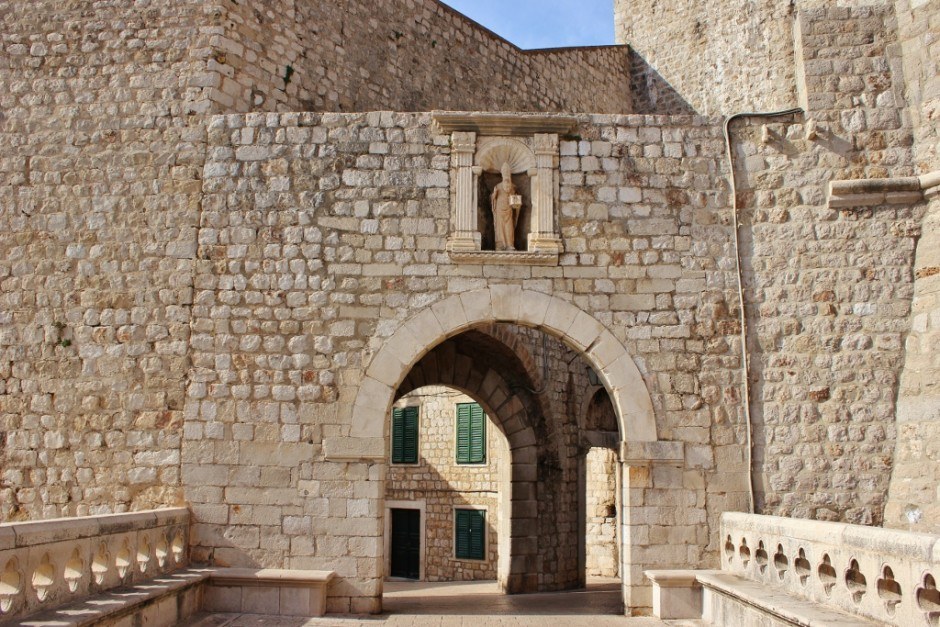 Although Dubrovnik was able to remain a free state for hundreds of years, in 1806 it fell to French rule, then Austrian and finally became part of Yugoslavia. When the country dissolved in 1991, Dubrovnik became a war zone, with 116 civilian casualties and more than half of the buildings of the old town (an UNESCO Heritage Site) destroyed or damaged. However, they quickly rebuilt. The only physical traces left from the war are the shrapnel marks on a few buildings, the brand new, bright orange rooftops (as those were the ones that had to be replaced) and the city maps at the gated entrances marking all of the places bombs had been dropped on the old city.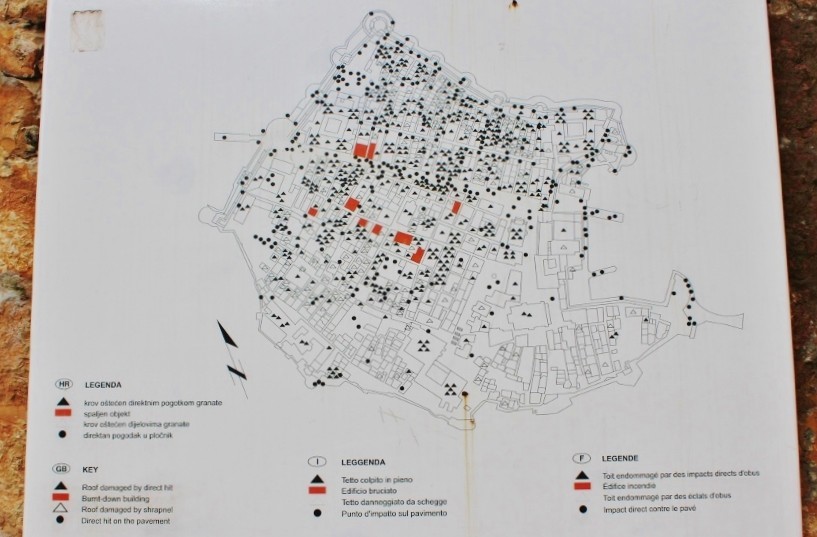 The appealing charm of the historic city has been retained and it only takes stepping inside the city gates to feel it. Whether we are seeking out specific Dubronik sights or just wandering the many narrow alleys, we are finding beauty at every turn.
Dubrovnik Sights Map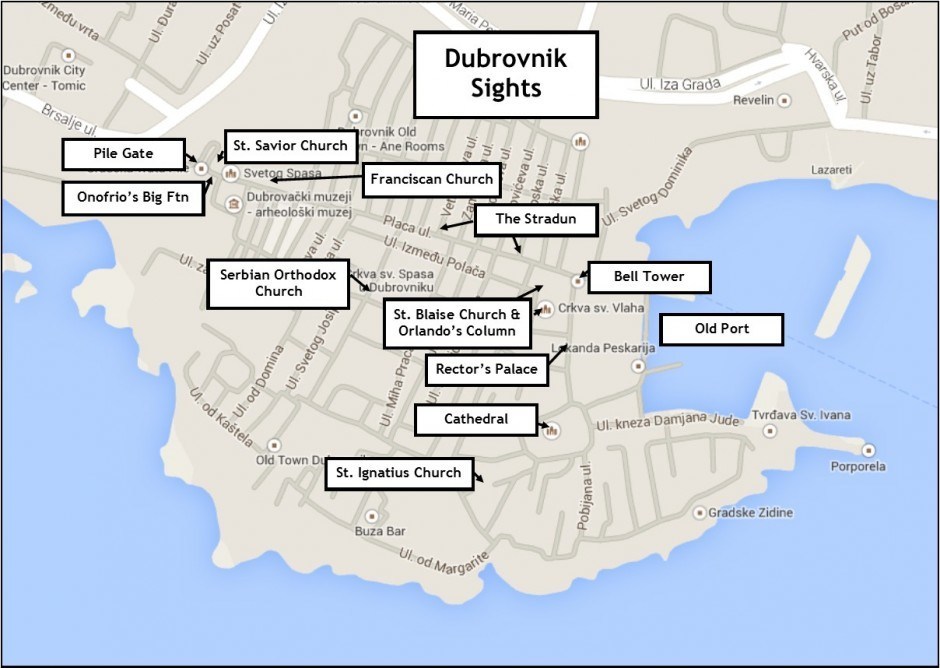 Dubrovnik sights along the Stradun
Pile Gate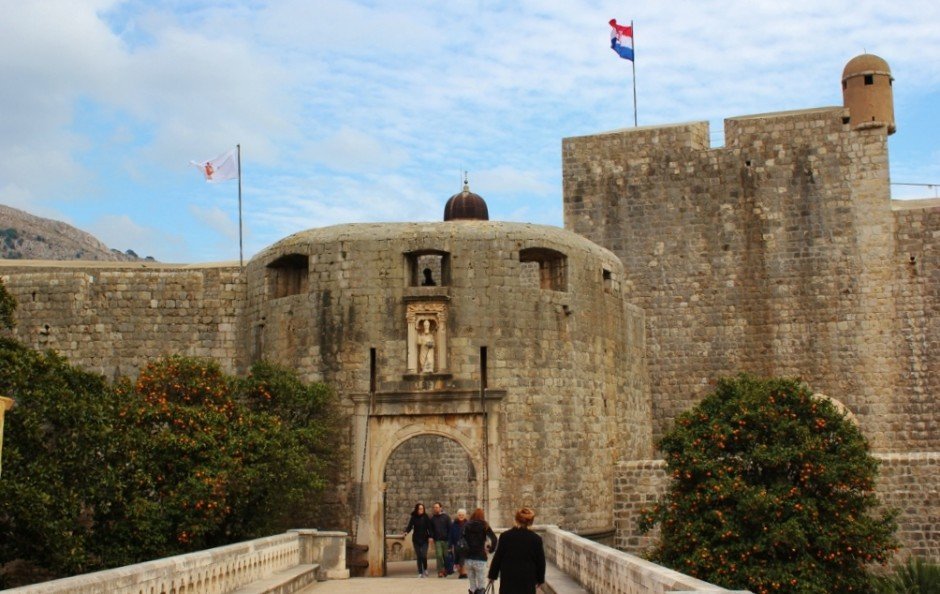 Big Onofrio's Fountain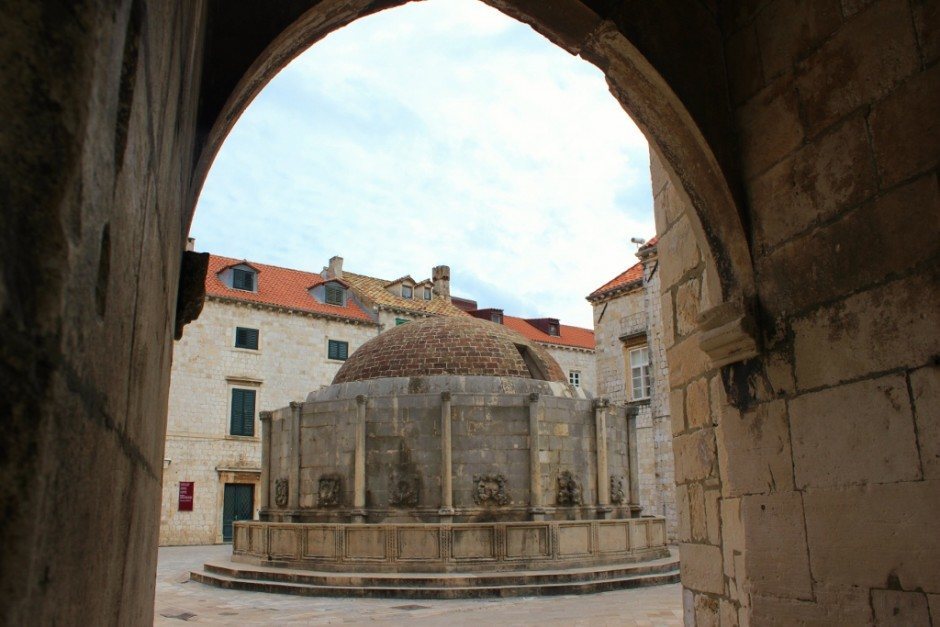 Church of Saint Savior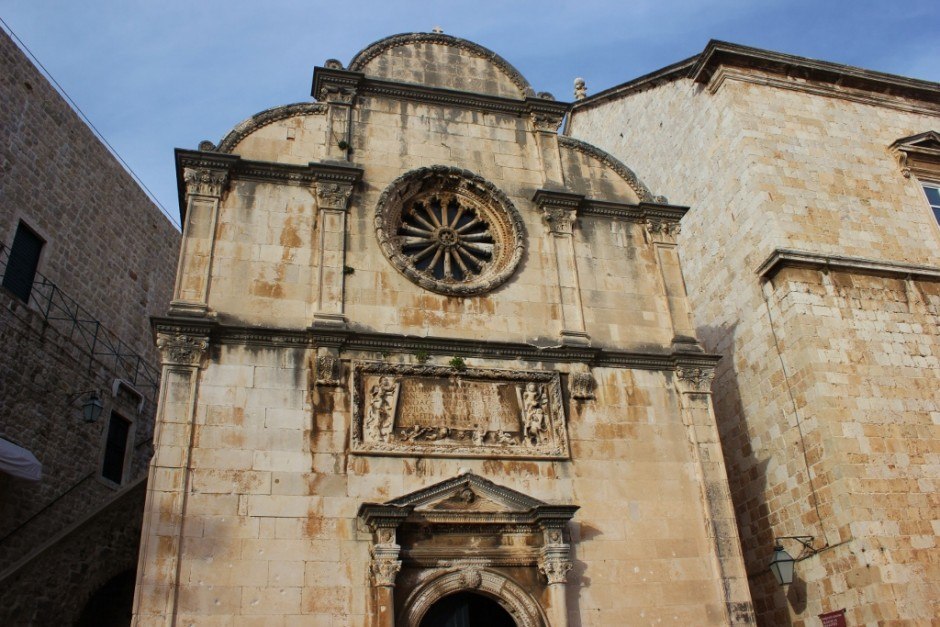 Franciscan Church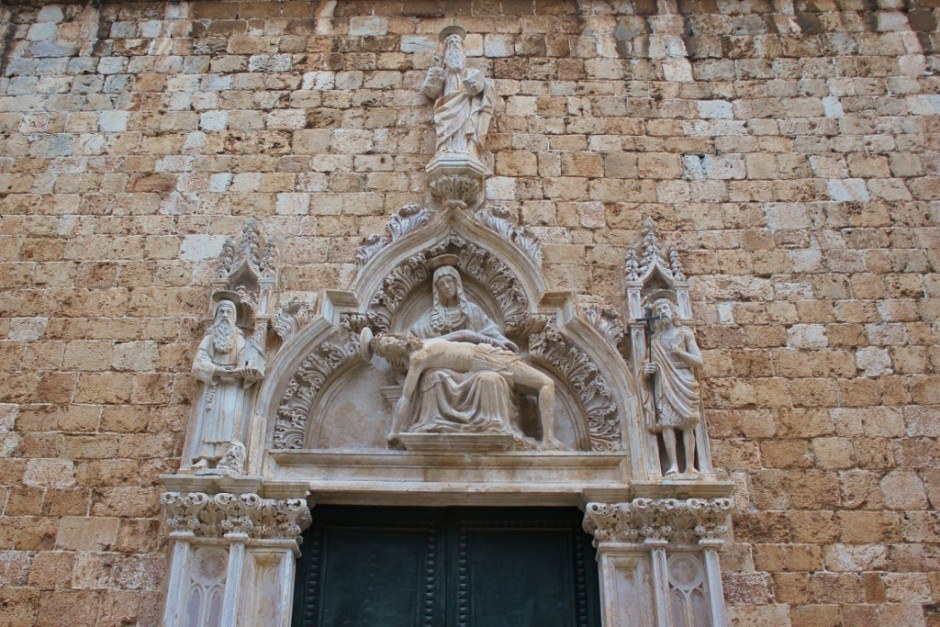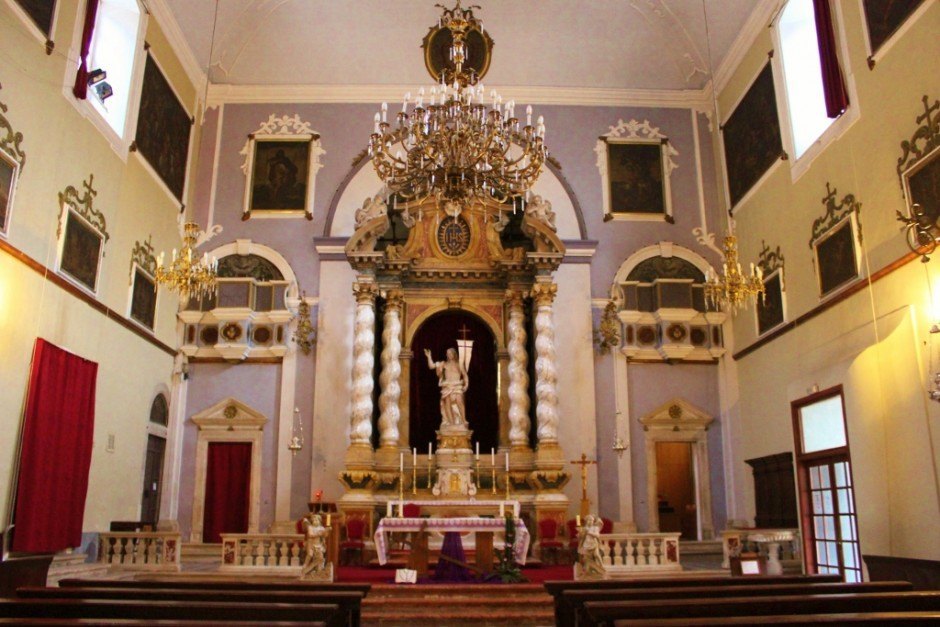 St. Blaise Church & Orlando's Column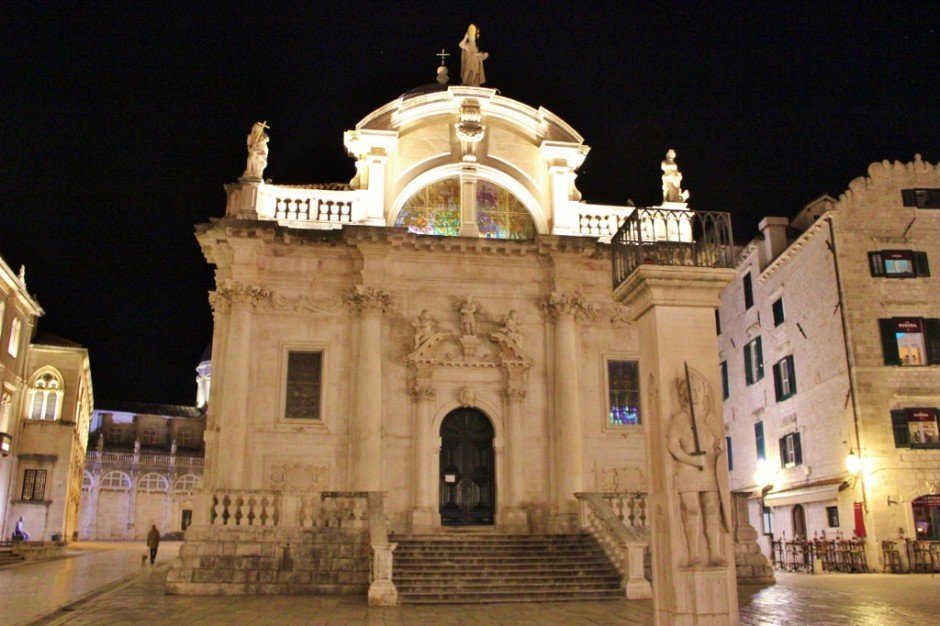 Bell Tower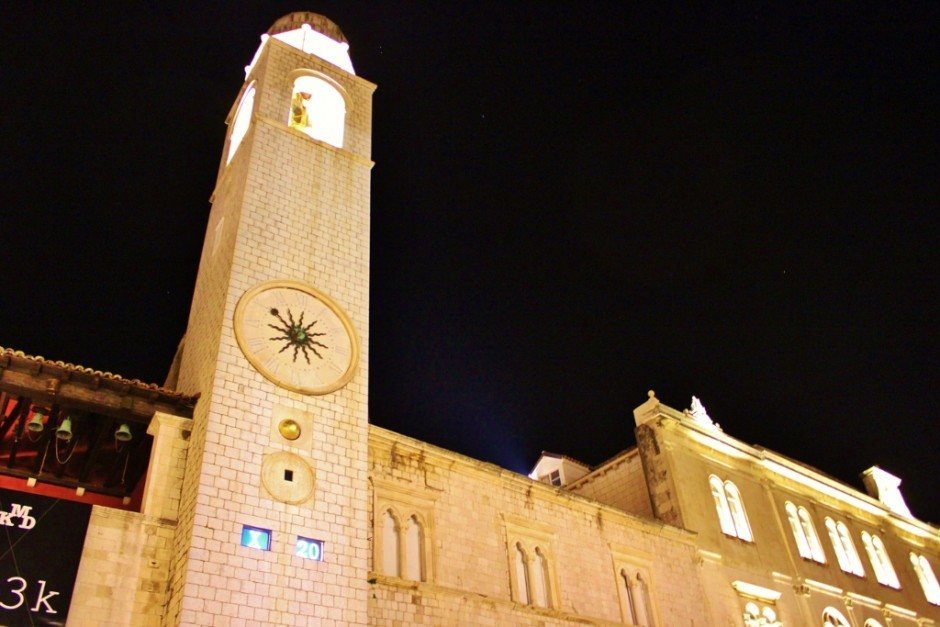 Dubrovnik sights around town
Rector's Palace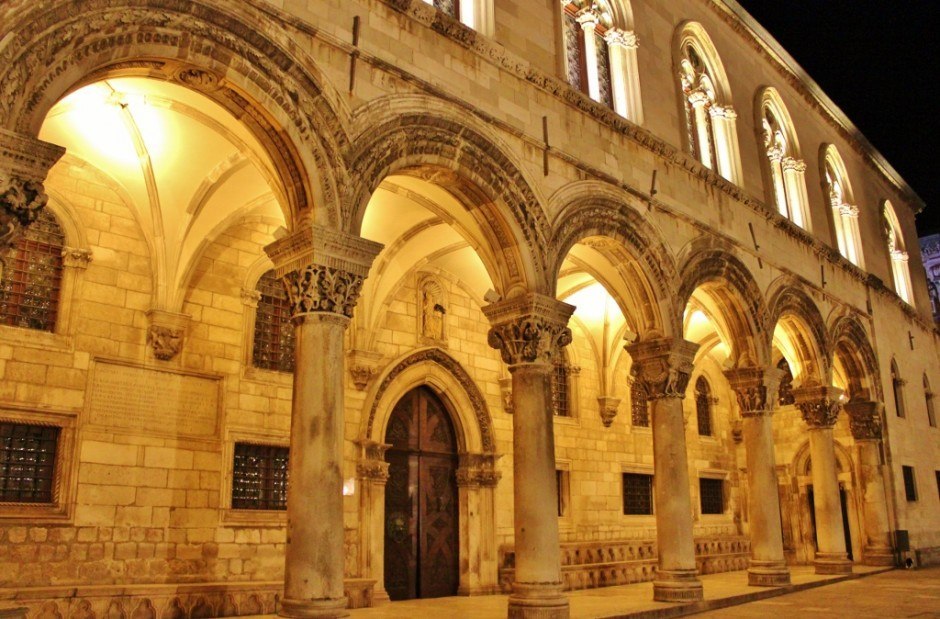 Cathedral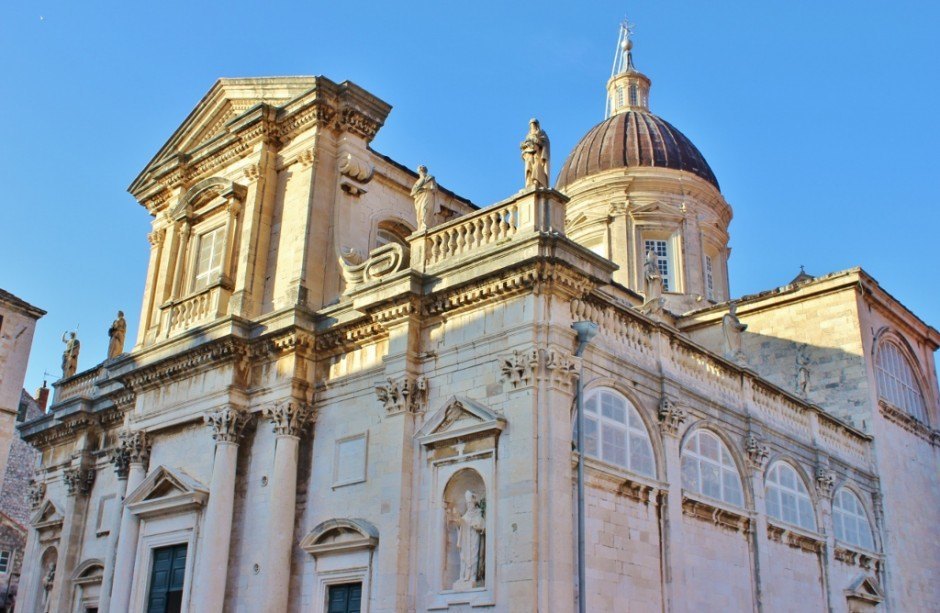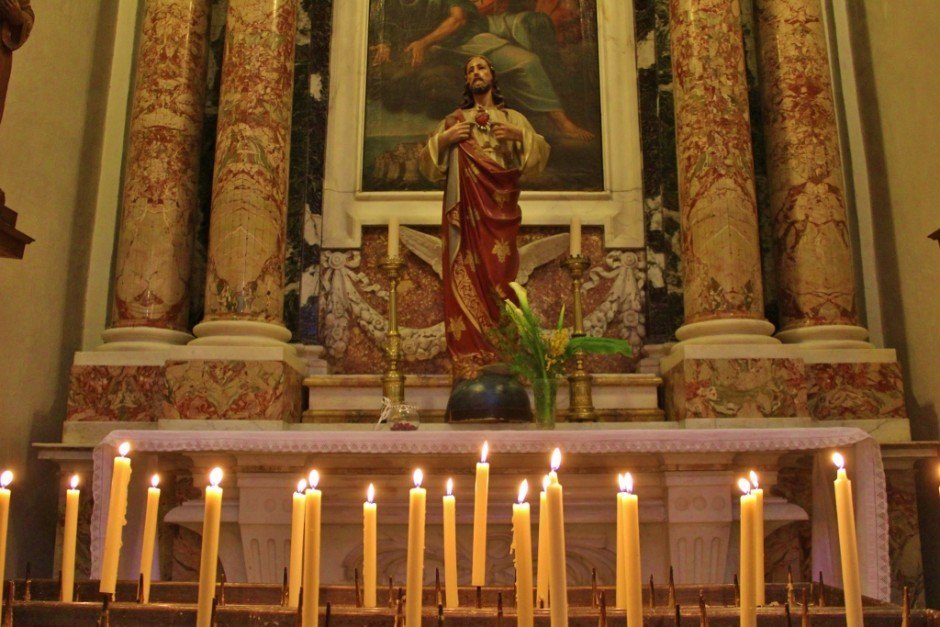 Old Port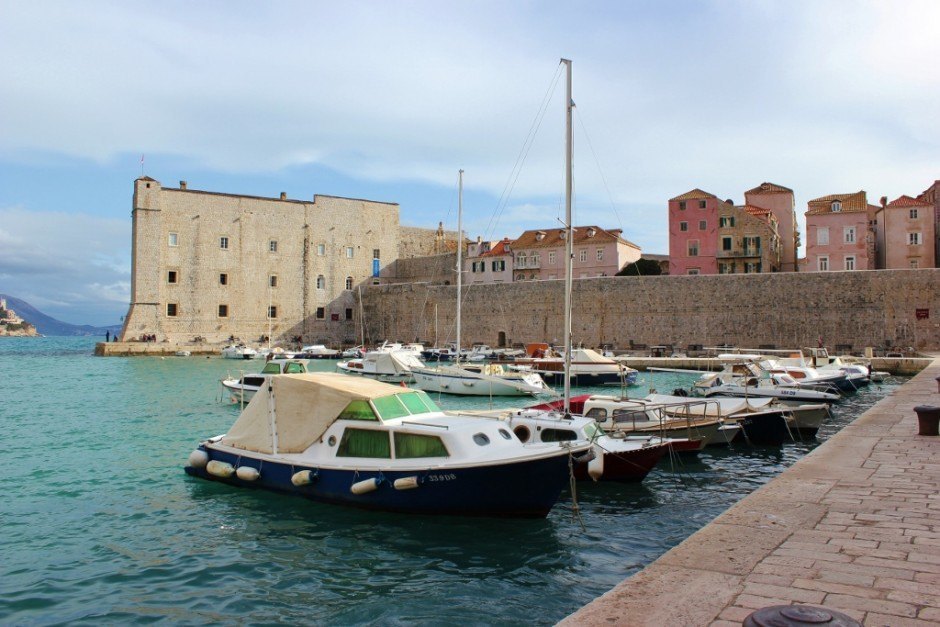 Serbian Orthodox Church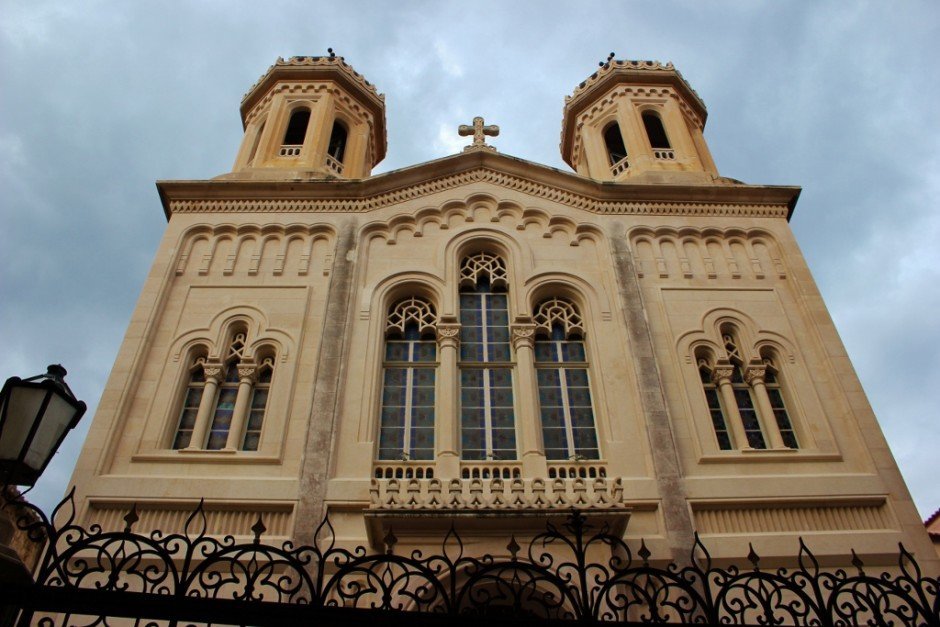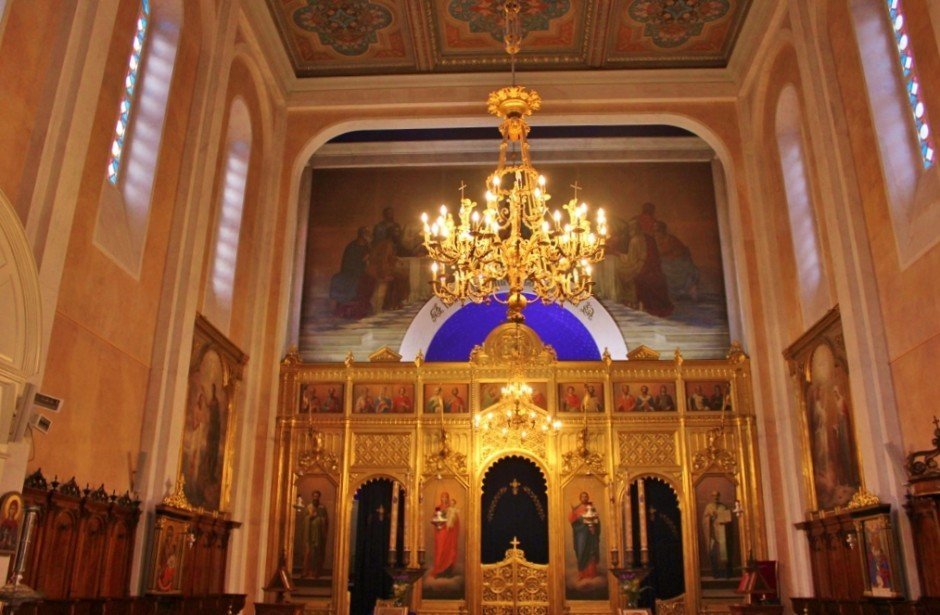 St. Ignatius Church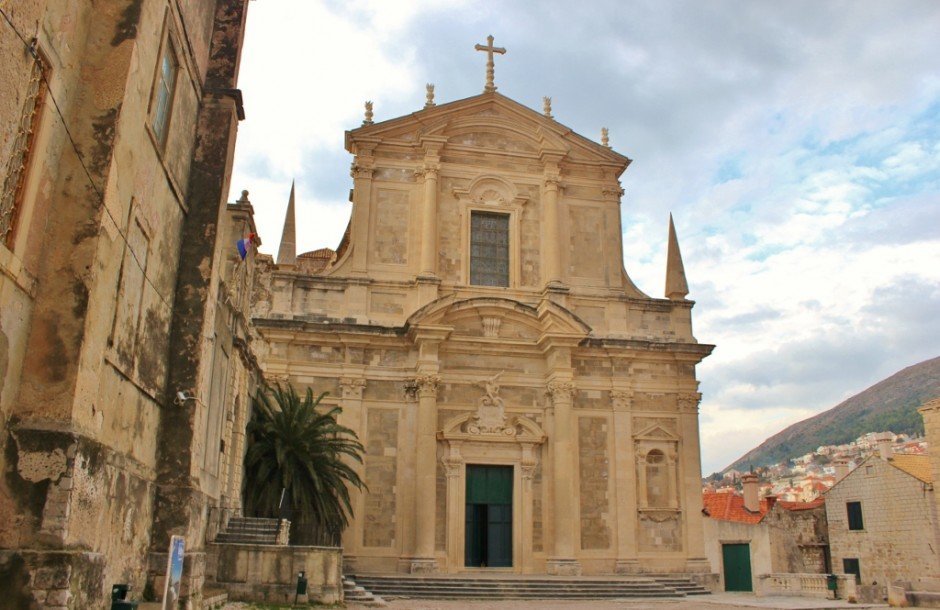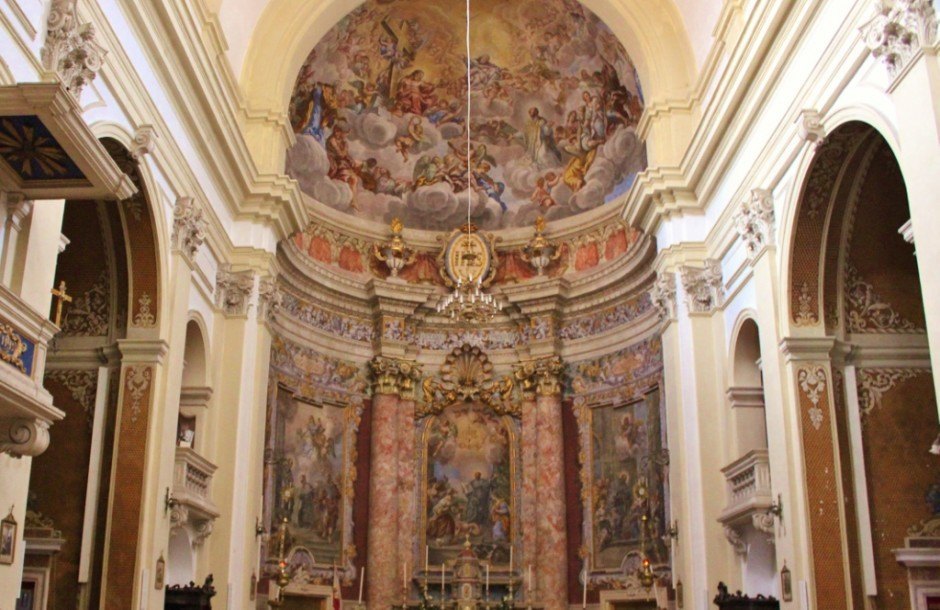 We were featured in The Dubrovnik Times, sharing our thoughts on traveling to Dubrovnik on the off-season ~ click here to read the article!
Our Top Tips for your Trip to Dubrovnik
Where To Stay
During our visit to Dubrovnik, we stayed in this awesome Airbnb Apartment. (Not already a member of Airbnb? Use this link to create an account and save money on your first stay!) However, for those who prefer staying in traditional accommodations, there are many hotels to choose from in – or close to – the city center. Check out these top-rated hotels (based on guest reviews!) for your upcoming trip:
Or These Hostels:
Before You Go
Want more travel planning tips? Head over to our Travel Planning page for our complete packing list and other travel resources!

Like what you're reading? Join the journey!
Subscribe to JetSetting Fools and get new blog posts and our quarterly newsletter direct to your inbox:

We want to know: Have you seen the Dubrovnik sights? Which is your favorite?
Pin it! See all of our travel pins on our JetSetting Fools Pinterest Board.