Hey there! Welcome to JetSetting Fools! You will find our best travel tips for destinations worldwide. Some of the links on this site are Affiliate Links and if you use them to make a purchase, we may earn a small commission. For more information, read our Disclosure Policy.
---
Croatia's calling. Croatia keeps calling. Since we started traveling full time in 2014, we have returned to Croatia so many times that we've lost count. We visited the country's star attractions – Dubrovnik, Split Korcula and Hvar Town – on our very first trip to Croatia in 2011. Since then, we've been lured back to familiar places and have spent time exploring some of the overlooked cities in Croatia, too.
Many first-time visitors follow a similar route to our first trip – only getting a glimpse of the country in the most popular Croatian destinations. But we can tell you, there are more cities in Croatia to visit! While we have numerous recommendations for off-the-beaten-path cities to visit in Croatia, we are highlighting just three – a coastal city, an island town and an inland destination, too!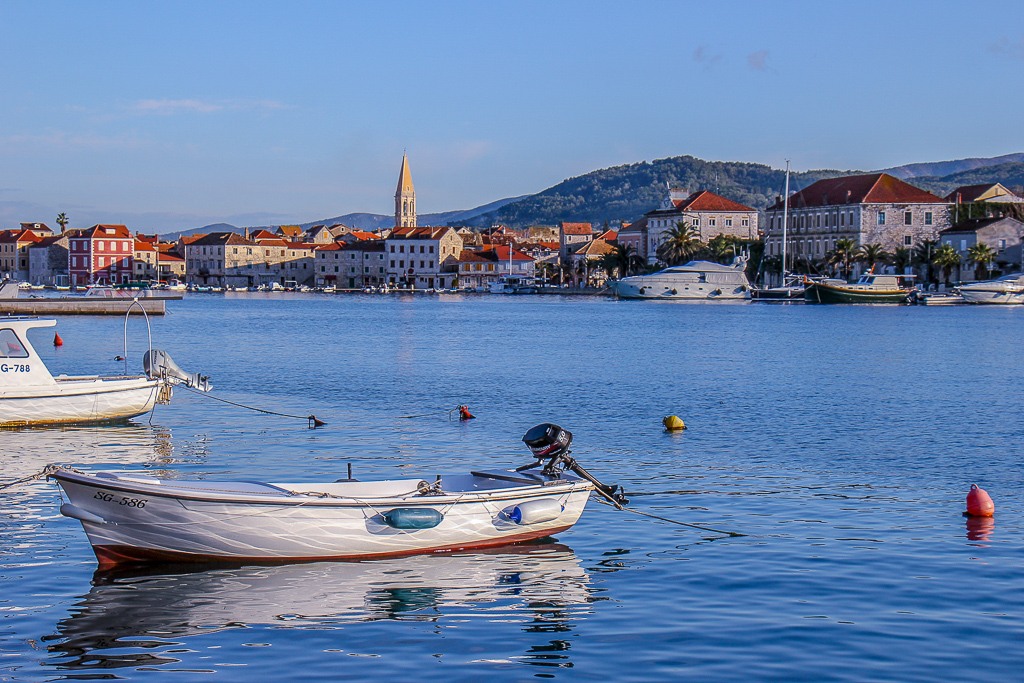 3 Overlooked Cities in Croatia to Visit
We think these three places are a few of the best cities in Croatia! Consider adding one – or more! – to your itinerary!
#1 Stari Grad on Hvar Island
On Hvar Island, Hvar Town gets all the attention. In fact, the first two times we visited the island, we docked in Hvar Town and never left the immediate area. The posh town is popular with partying tourists and celebrities, too. However, Stari Grad on the north side of Hvar Island has a completely different vibe.
In 2016, Stari Grad celebrated 2,400 years since the city was founded, making it the oldest city in Croatia. The city is tucked into a deep bay on the north side of the island. The quaint town boasts narrow lanes, stone houses, historic churches and a fortress.
The nearby Stari Grad Plain, a UNESCO Heritage Site for its Outstanding Universal Value, is a preserved agricultural system that dates to the 4th century B.C. The land is still used today to produce olives and grapes – as it always has been.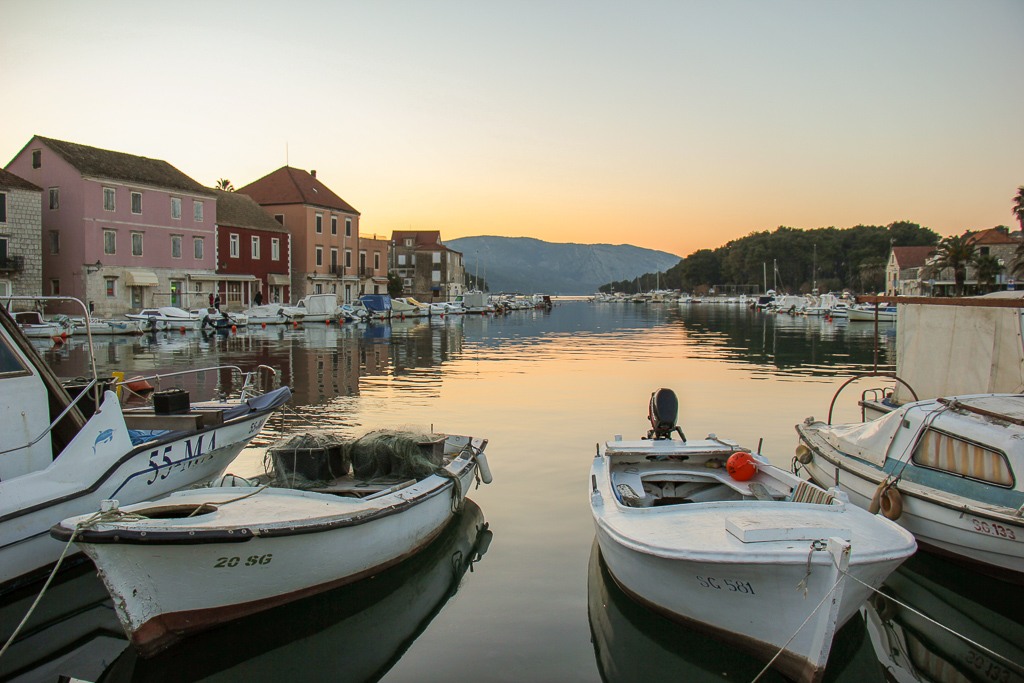 We have visited Stari Grad several times – and have never tired of its small-town charm. Visitors can explore the secluded coves along the deep bay, ride bikes through the historic Stari Grad Plain, hike to the hill-topping church and discover abandoned villages.
Use our list of Things To Do in Stari Grad for more tips!
#2 Makarska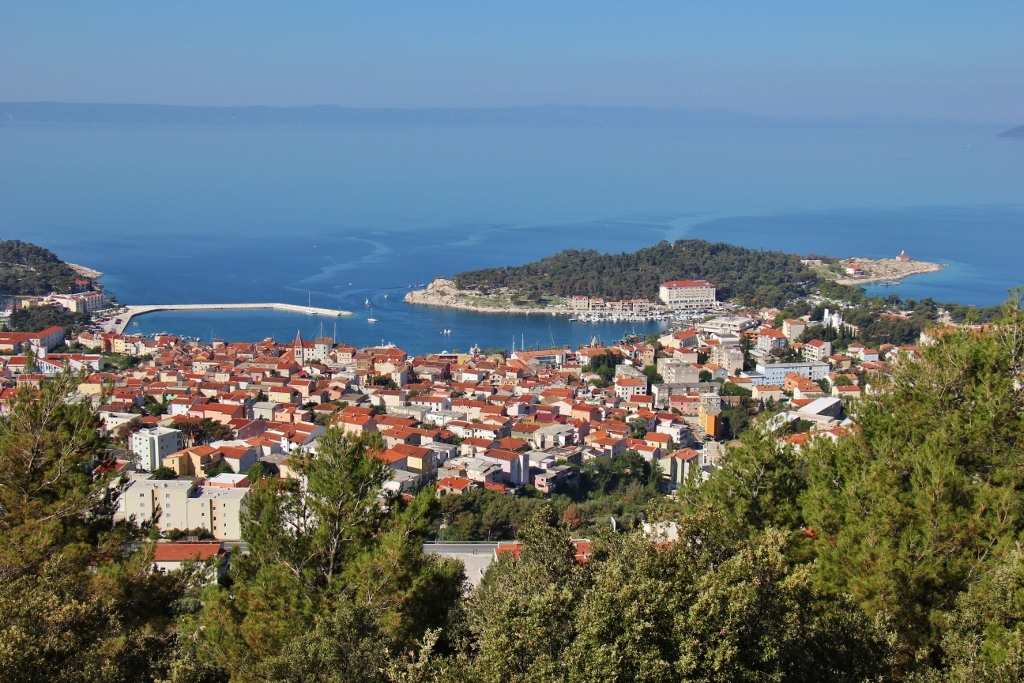 Makarska is located on the Dalmatian coast between Split and Dubrovnik at the foothills of the Biokovo Mountain. Most travelers (us included!) traverse between the two most popular Croatian cities either by ferry boat or via a route the detours into Bosnia and Herzegovina (to Mostar). Therefore, many tourists completely miss the best beach cities in Croatia to visit: Makarska.
Makarska isn't only known for its long, sandy beaches and walkways lined with towering evergreen trees, but also for its historical sights, nature reserves and traditional gastronomy. Some of the highlights include a 500-year-old monastery, hiking trails that lead up the mountain and a variety of cuisine – from seafood to sweets – that can be sampled at cafes and restaurants that ring the main square.
Read about our favorite Things to do in Makarska!
#3 Osijek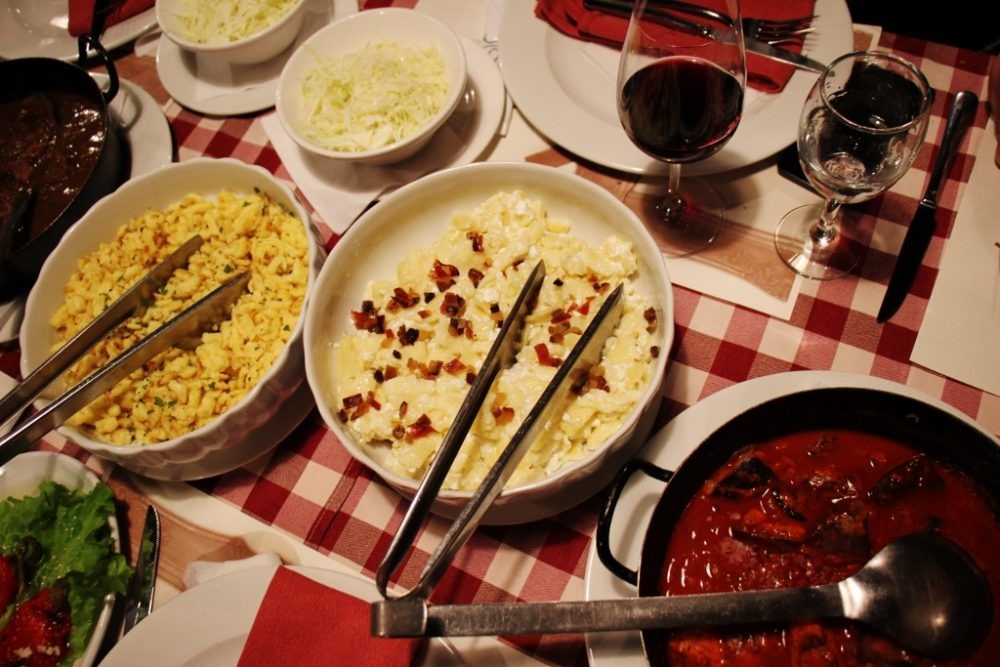 Travelers rarely look inland past Plitvice Lakes and Zagreb, thus completely missing the eastern Slavonia region and the city of Osijek. Unknown to most tourists, Osijek is the 4th largest city in the country and offers a drastically different landscape, cuisine and history than Croatian coastal cities.
We were drawn to Osijek for the gastronomy and wine…and we were not disappointed! The farm-to-table food concept is a way of life in Osijek. The city itself has a handful of interesting sights, but nature lovers will want to get outdoors at Kopacki Rit Park.
Read our 7 Reasons to Visit Osijek and plan your trip!
Map of Croatia Cities to Visit
Use this link to Google Maps for our Map of the Best Cities to Visit in Croatia online.
Can you feel the sunshine on your skin and the sea breeze in your hair? Are you dreaming of the tantalizing taste of fresh farm food and local wine. Then it's time to plan a trip to these overlooked cities in Croatia – Stari Grad, Makarska and Osijek!
Looking for more information for your trip to Croatia? Find all of our Croatia destination guides on our Croatia Travel Guides page!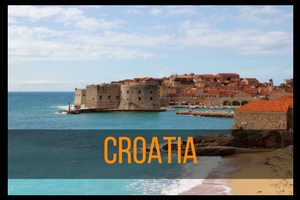 We want to know: Have you visited these cities? Do you have any recommendations for other overlooked cities in Croatia to visit? Give us your best tips and advice in the comments below!
Like what you're reading? Join the journey!
Subscribe to JetSetting Fools and get new blog posts and our quarterly newsletter direct to your inbox:

Pin it! See all of our travel pins on our JetSetting Fools Pinterest Board.