Hey there! Welcome to JetSetting Fools! You will find our best travel tips for destinations worldwide. Some of the links on this site are Affiliate Links and if you use them to make a purchase, we may earn a small commission. For more information, read our Disclosure Policy.
---
Just like in a fairytale, the Ljubljana Castle sits prominently atop a hill complete with a lookout tower and giant, billowing flag. The Castle is visible from practically every point in town and it beckoned a visit.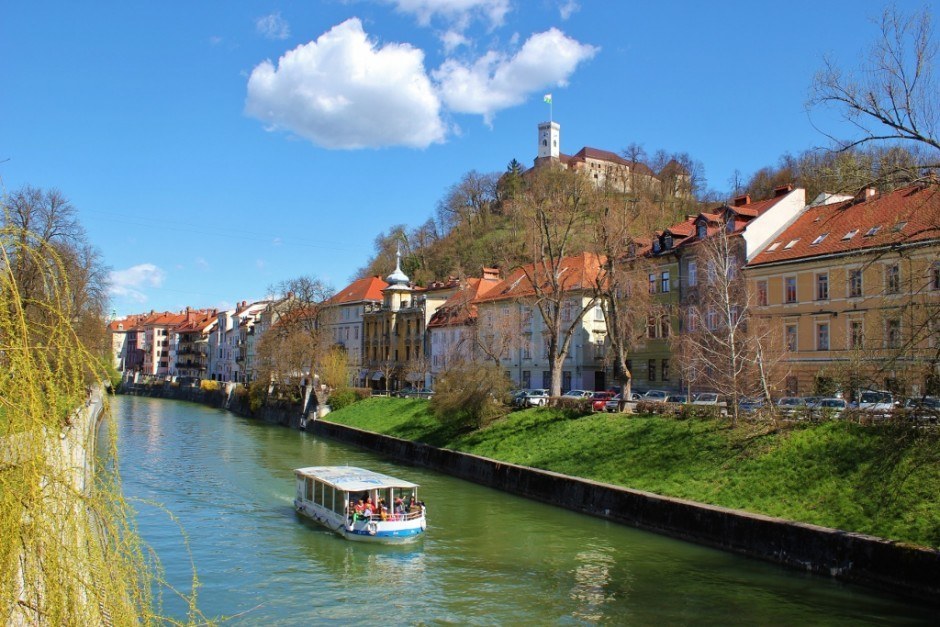 Getting to the Ljubljana Castle
We could have been zipped to the top of the hill via the modern, glass funicular, but instead opted for the steep climb. We followed the signs through town and down an alley to the trailhead. At the fork, rather than taking the switchbacks, we continued on a gradual incline around the hill, being greeted by fantastic views of the city along the way.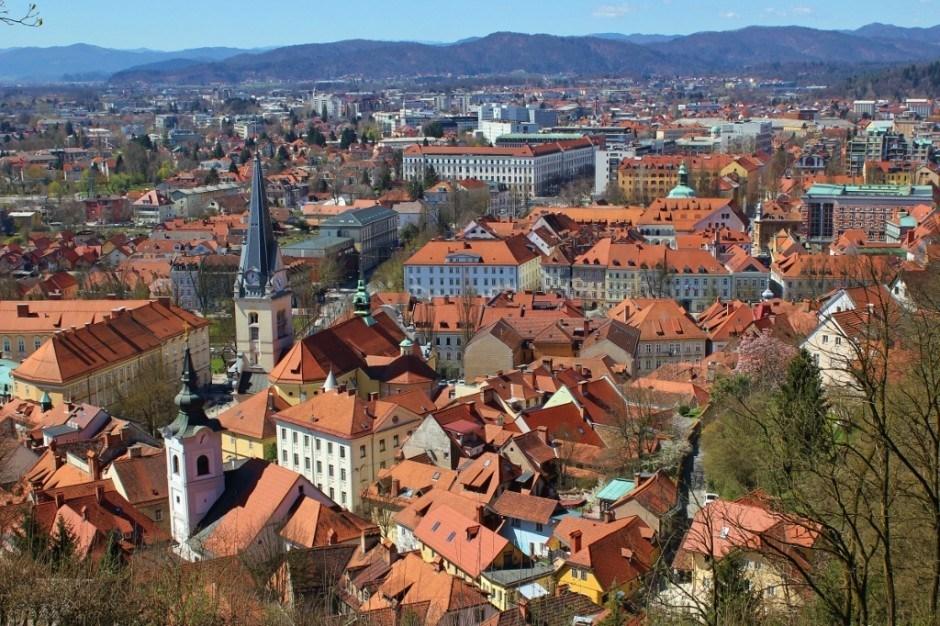 At the top, we veered right, away from the Ljubljana Castle, to the hilltop park. Although the views of the castle and town were slightly obstructed by trees, we had a clear shot to the north of the snowcapped Kamnik-Savinja Alps.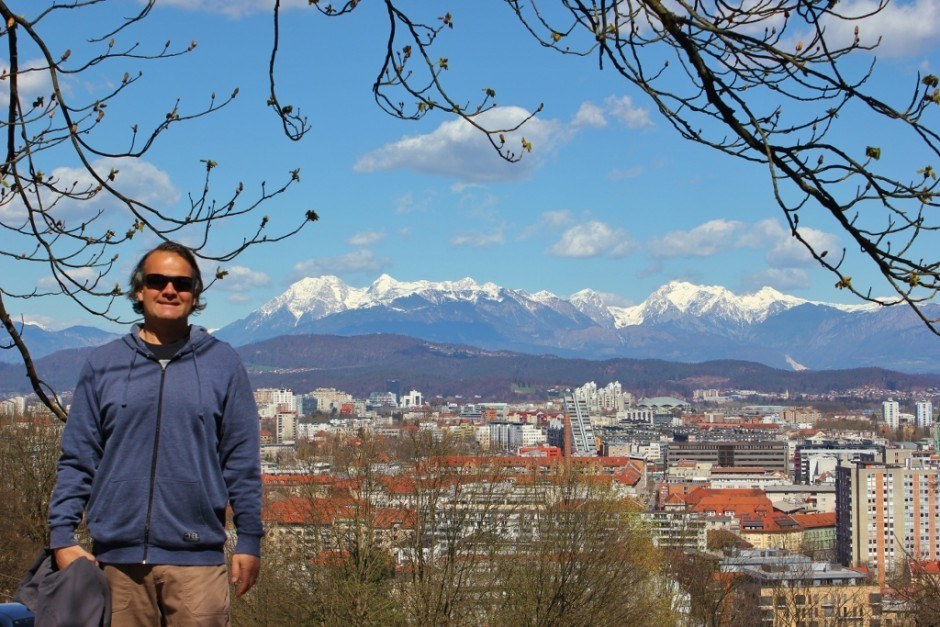 Ljubljana Castle History
The Roman castle dates to the 12th century, but has undergone major overhaul – twice – in the last century, giving it a more modern look. However, many of the original details are marked, like an old prison cell beneath the courtyard and stonework near the chapel.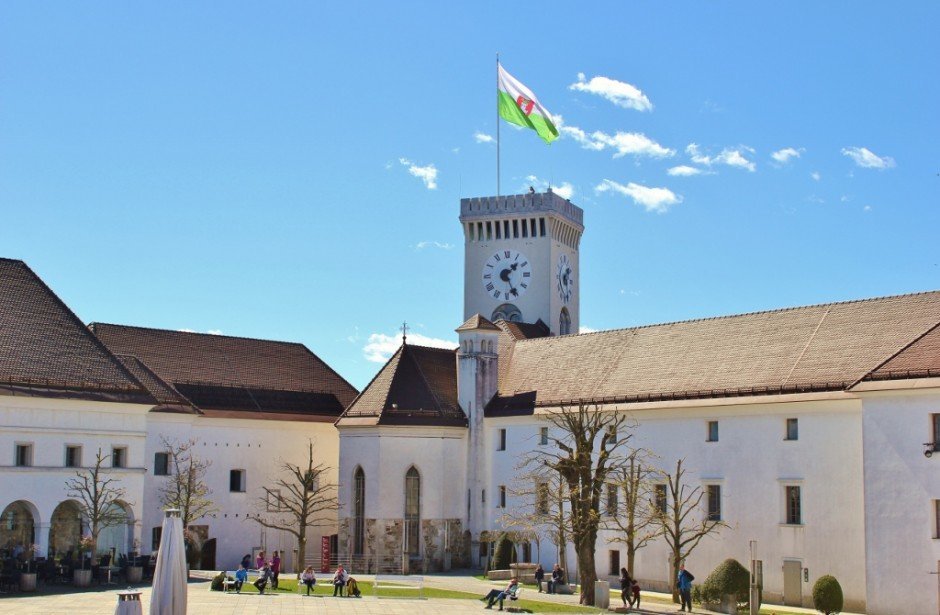 Visiting the Ljubljana Castle
Much of the Ljubljana Castle is free to visit – a ticket is only needed to climb the tower and enter the museum exhibits. We passed on the tickets and wandered through the open areas. An event was in full swing in the center courtyard (which has two restaurants and a café), so we slipped through and headed to the northern ramparts. The views over the city to the mountains were simply spectacular.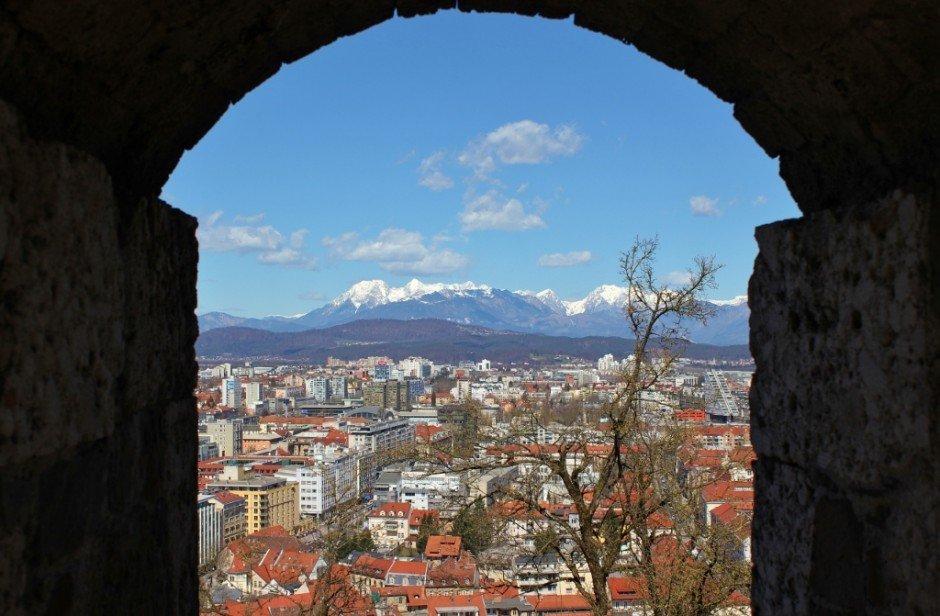 Inside the Ljubljana Castle
At the base of the tower is the old chapel, which is decorated in a colorful Baroque style and full of light. Inside, a man demonstrated different writing styles through the centuries.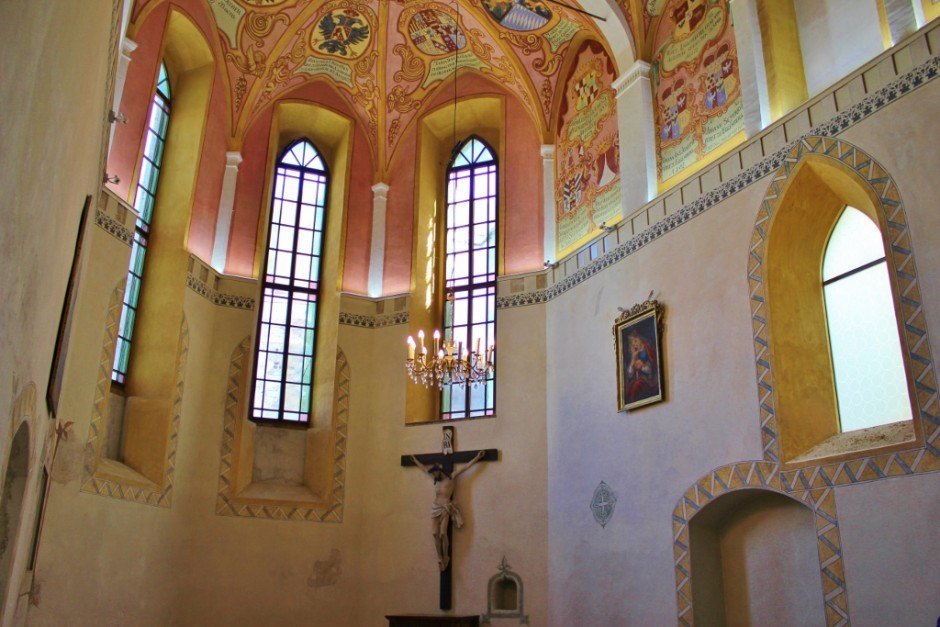 During World War I, the castle was used as a jail for POWs and political prisoners. We stepped inside the prison cells to read details of the detainees and to experience the cramped confinement.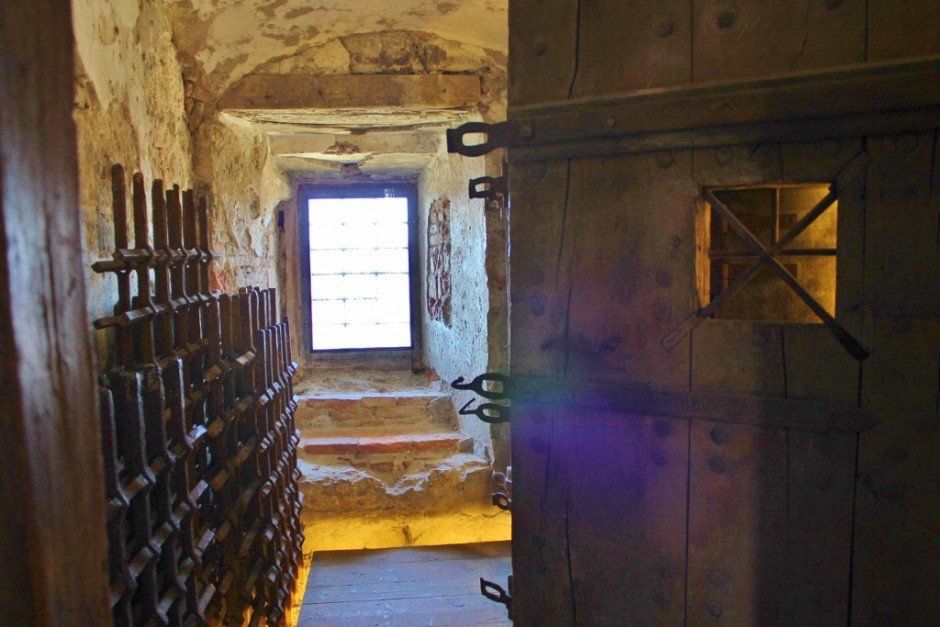 Being that it was a bright, sunny day, we lounged around the castle's exterior under the tower. On the hike down, we took the switchback route, stopping several times for picture taking, as our vantage over the city quickly changed.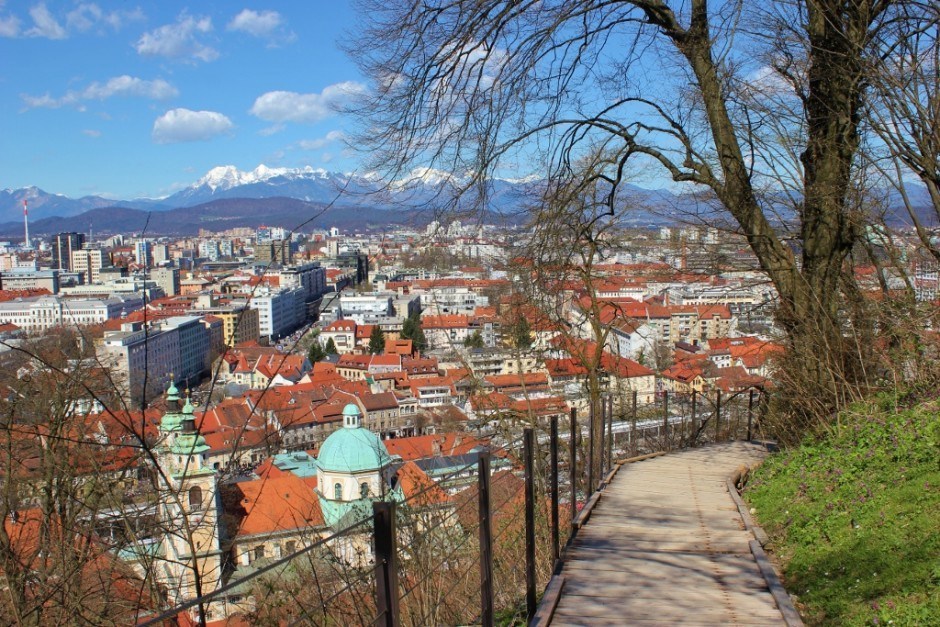 Click here for other sights to see in Ljubljana, Slovenia
We want to know: Have you visited the Ljubljana Castle? What were your impressions? Tell us in the comments!
Pin it!