Hey there! Welcome to JetSetting Fools! You will find our best travel tips for destinations worldwide. Some of the links on this site are Affiliate Links and if you use them to make a purchase, we may earn a small commission. For more information, read our Disclosure Policy.
---
On the advice of the Croatian Tourist Board, we planned a full-day day trip to two of Croatia's northern towns: Krapina and Varazdin. Initially, we knew very little about Krapina, but had in mind a few things to do in Varazdin, like visitng the Varazdin Castle and seeing the many churches.
Getting to Varazdin, Croatia
Travel by train is possible from Zagreb to Krapina and from Zagreb to Varazdin – but getting from Krapina to Varazdin by train was proving to be time consuming and required a good deal of back tracking. Thankfully, good timing and fate were on our side and we were able to hitch a ride from a friend of a friend. Traveling by car versus by train allowed us much more time exploring – and traveling with a local made the experience even better. Not only did we have entertaining conversation, we learned a little about the area.
As we set out to explore the things to do in Varazdin, we quickly learned that the center is compact, which worked well with our late afternoon arrival. The historically preserved city boasts a castle, several churches and numerous relaxing squares.
Things to do in Varazdin, Croatia:
Varazdin Castle
The castle, called Stari Grad (Old Town), sits prominently on the northwestern corner of the historic center. Built from the 13th to 19th centuries, it was at one time surrounded by a moat. Now it's encircled with green grass and the building is used as a museum.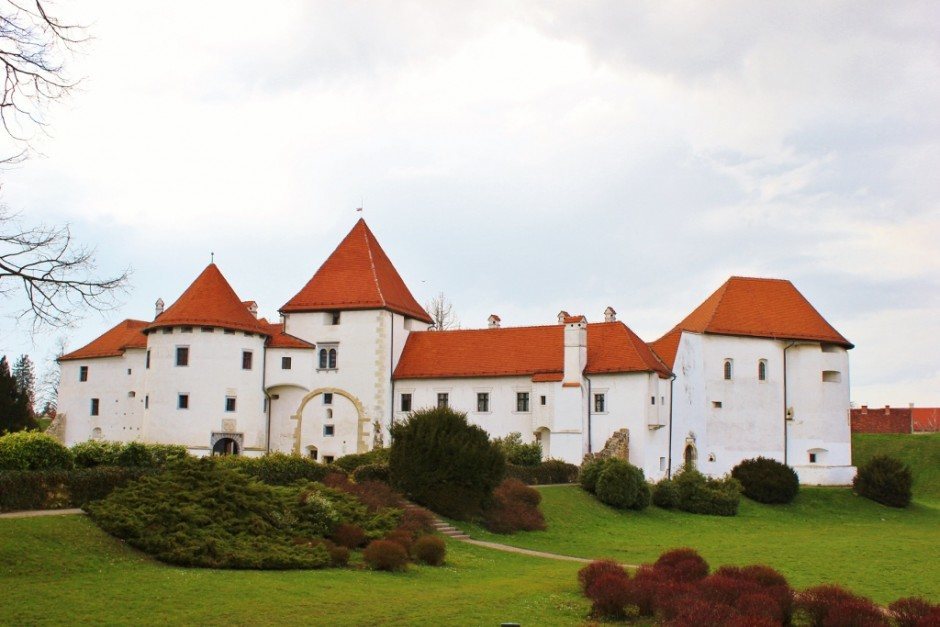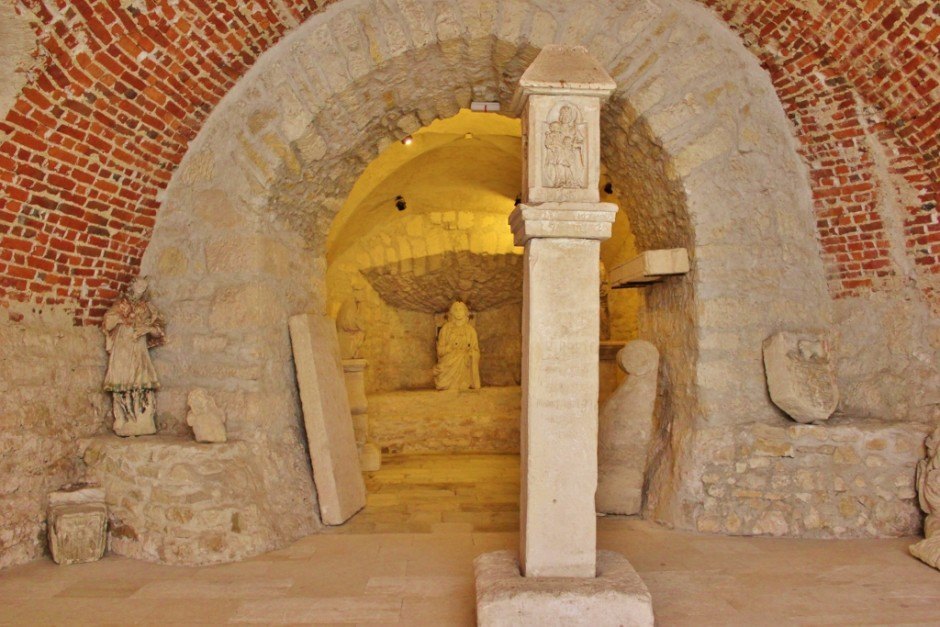 Varazdin Churches
Our late day arrival meant most of the churches were already closed for the afternoon. We were able to enter only one, but we admired several others from the outside.
Varazdin Squares and Lanes
Our favorite thing to do in Varazdin was walking down the charming lanes and through the pretty squares. As we strolled, we got a sense of the peaceful ambiance that pairs well with the pretty, historic town.
We want to know: What would you add to our list of things to do in Varazdin? Tell us in the comments!
Pin it!