Hey there! Welcome to JetSetting Fools! You will find our best travel tips for destinations worldwide. Some of the links on this site are Affiliate Links and if you use them to make a purchase, we may earn a small commission. For more information, read our Disclosure Policy.
---
Zagreb, Croatia's history dates back to the year 1850 with the joining of two medieval towns, Gradec and Kaptol, which date back to the 13th and 11th centuries, respectively. The towns at one time were separated by a river that was diverted when the towns merged, making a clear distinction between the two difficult now. After taking in the sights of Gradec, we moved through the Stone Gate chapel toward the Kaptol sights.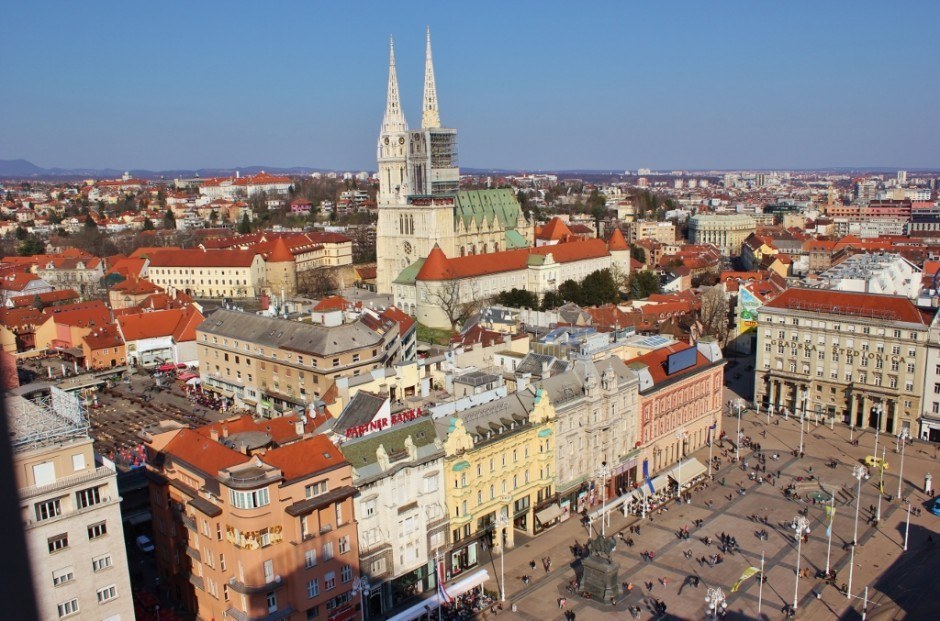 Kaptol sights: Tkalciceva
We made our way to Tkalciceva, the riverbed-turned-café-lined-street. Outdoor tables and chairs stretch the entirety of the pedestrian-only street that families, couples and dog walkers parade up and down. During the winter months, sunny spots are coveted and warm drinks, like mulled wine, are popular. The Pivnica Medvedgrad Brewpub quickly caught our eye with a stellar happy hour ($1.25 half liter beers and half priced pizza).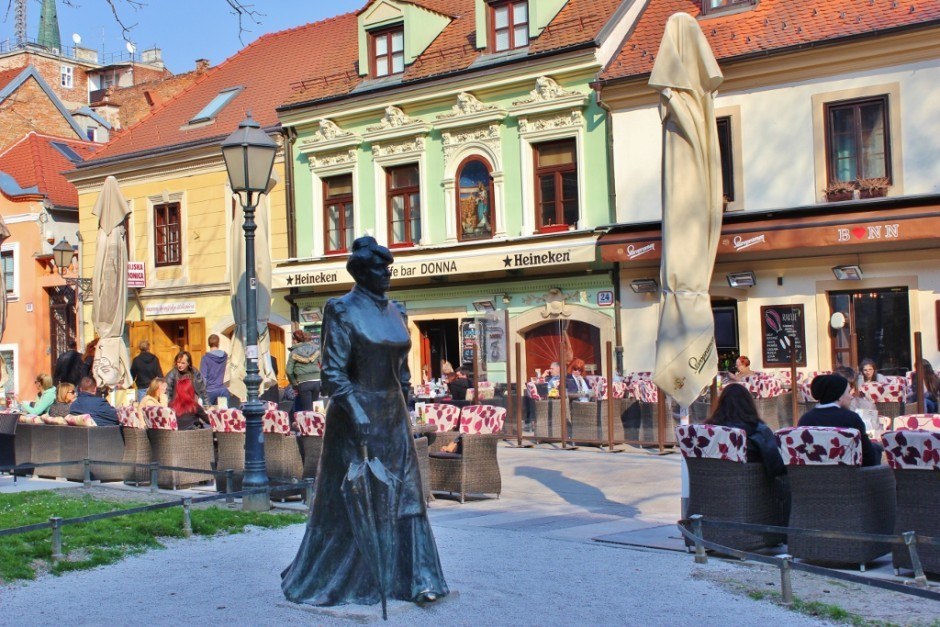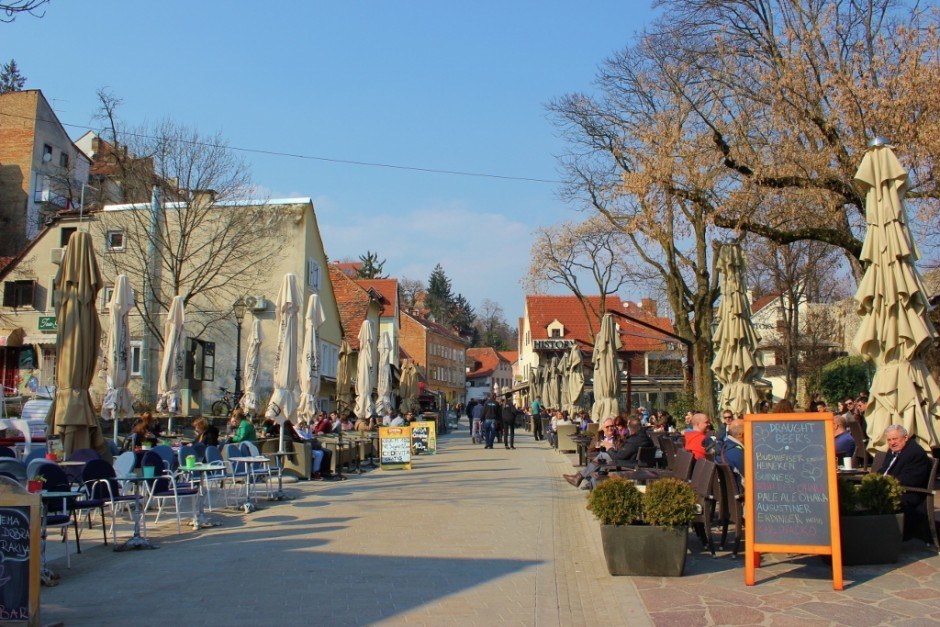 Kaptol sights: Zagreb Market
Moving up to Kaptol, we entered the colorful outdoor market that has been thriving since 1930. Oranges, strawberries and apples were abundant and heaps of green veggies covered the tables. For selections of local meat and cow's cheese, we headed down a set of stairs to the underground market.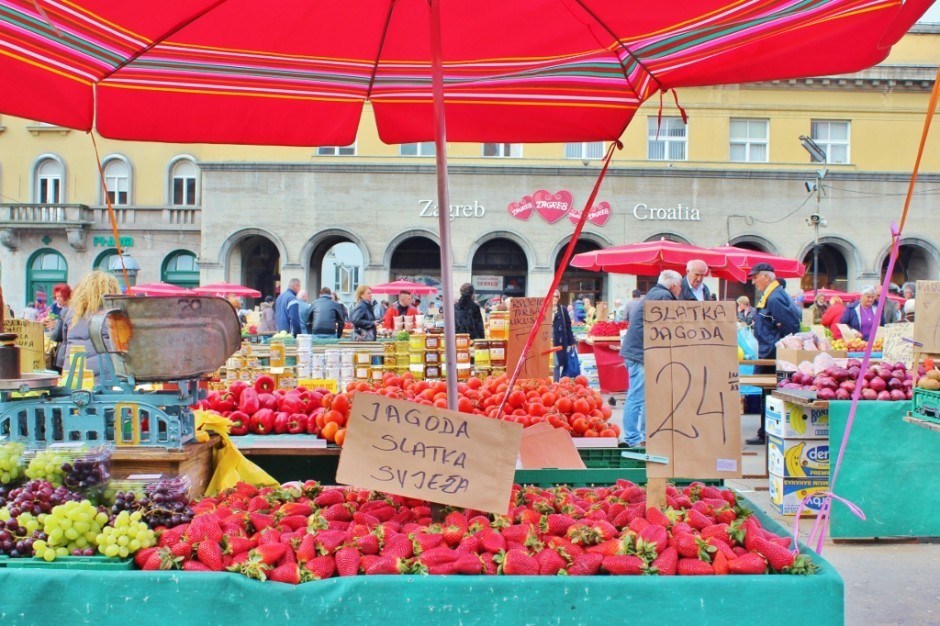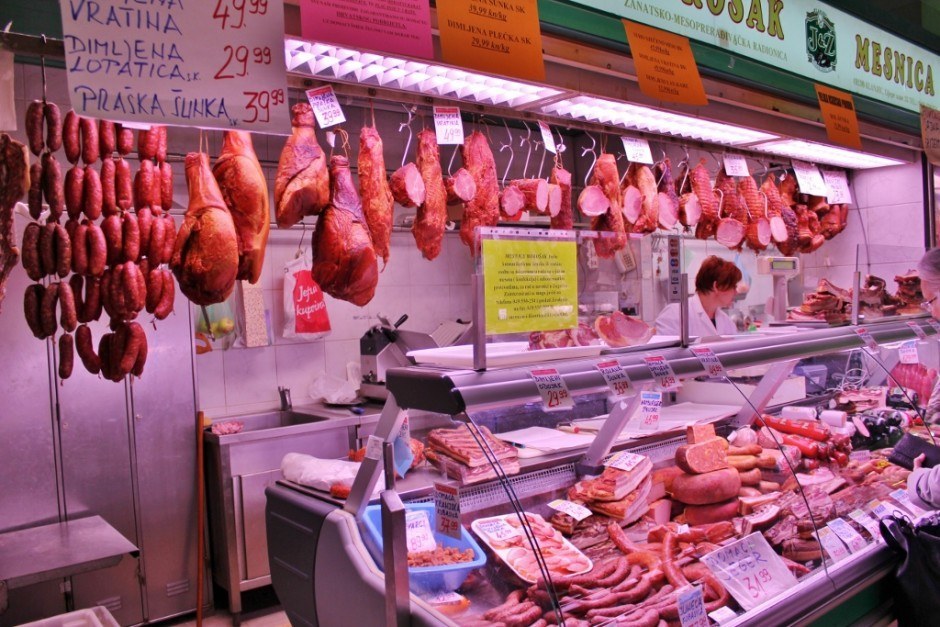 Kaptol sights: Zagreb Cathedral
Just up a short street from the market is Zagreb's Cathedral, dedicated to the Assumption of Mary and the Kings St. Stephen and St. Ladislav. The church was originally built in 1093, but was damaged in an attack, then destroyed and rebuilt in the 13th century. Fortifications, which still remain, were added in the 15th century, but the Cathedral was damaged in 1880 due to an earthquake…and reconstruction has been almost ongoing since then.  The two gothic spires reach 355 feet into the sky and can be seen from nearly everywhere in Zagreb.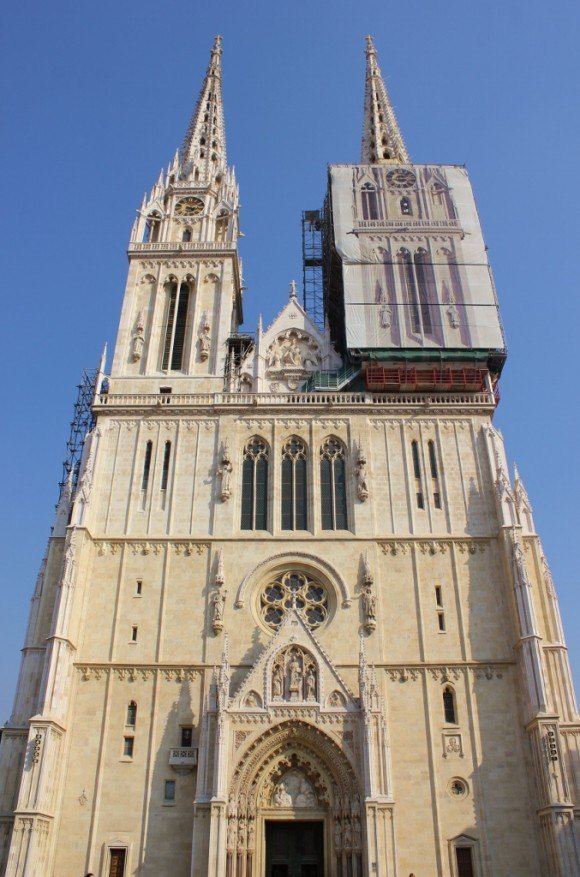 The inside is heavily decorated with works of art and large chandeliers. Light pours through the windows making it all seem to shimmer. Alojzije Stepinac, the Archbishop of Zagreb during World War II, is buried behind the main altar and many people offer flowers and candles around his monument.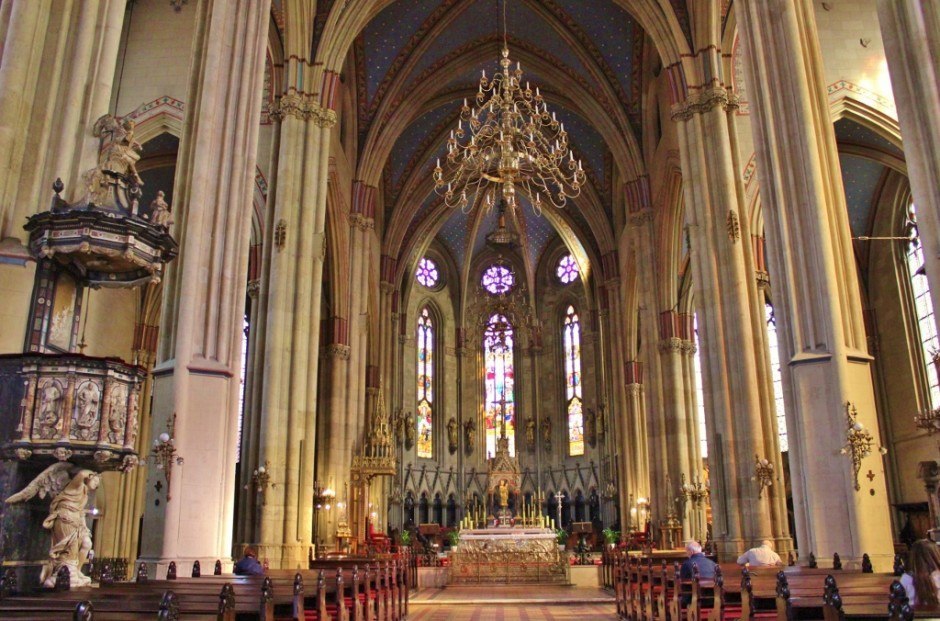 Kaptol sights: Jelacic Square
From the church, the street slopes down to Jelacic Square, Zagreb's busy and expansive main square. A statue dedicated to Josip Jelacic stands in the middle in front of the pretty pastel cafes. A never-ending stream of trams pass by in front of the square, moving people through the vibrant city.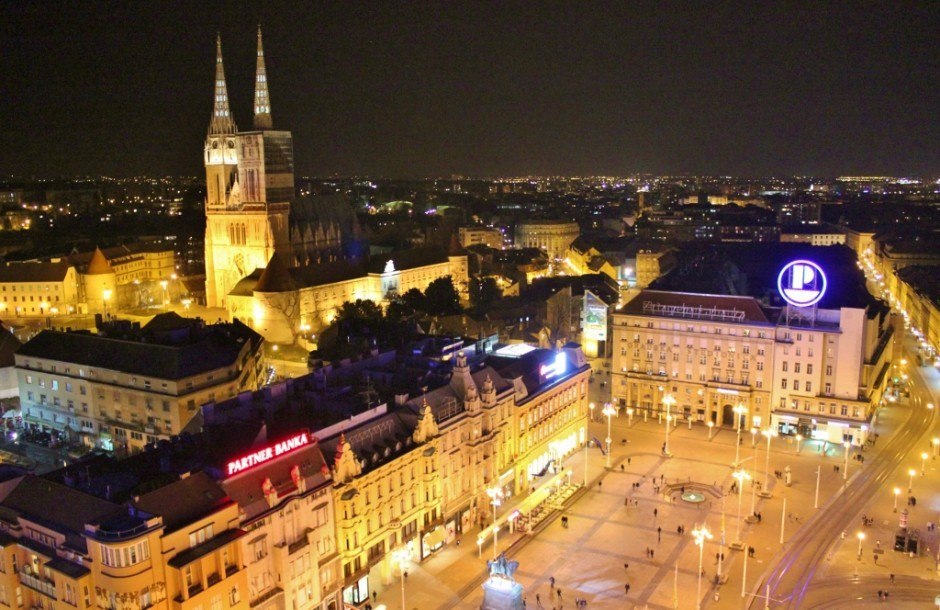 Click here for 5 Gradec sights
We want to know: Have you visited Zagreb? What was your favorite sight in Kaptol? Tell us in the comments!
PIn it!